Charles Dickens: Nicholas Nickleby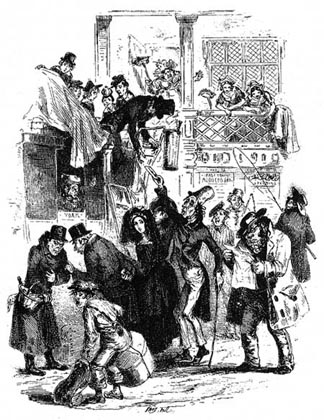 2003-04
~ 20 September 2003 ~
3. Sad Tidings, 6pp to 'from that hour.'
4. The Yorkshire Schoolmaster, 5pp to '"their ruin, you know."'
5. Off for Yorkshire ~ Entire.
7. Domestic Intelligence, 2pp to '"what can be done."'
8. Internal Economy, 1p to '"fair enough I'm sure."'
9. About That Knuckleboy, 2pp to '"he don't like it."'
~ 18 October ~
11. Their New Dwelling ~ Entire.
12. Miss Squeers's Love, 7pp to 'being so humbled.'
13. Nicholas Turns the Tables, 9pp to 'Greta Bridge.'
15. Letter from Miss Squeers, 4pp to '"and despise him."'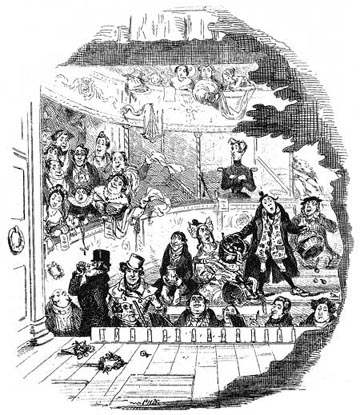 ~ 15 November ~
18. Miss Knag's Sweetness, 6pp to 'three hackney coaches.'
19. Miss Nickleby's Company Requested, 2pp to 'abruptly left them.'
20. A Bill of Indictment, 9pp to 'Nicholas was gone.'
23. Crummles & Co, 3pp to 'return to her friends.'
24. Dramatic Business, 5pp to 'amidst general applause.'
~ 17 January 2004 ~
25. Another Novelty in the Bill, 4pp to '"I might have had fifty women."'
26. The Gay and Spirited, 4pp to 'this poor assumption the lie.'
29. Proceedings of Nicholas ~ Entire.
32. Some Remarkable Conversation ~ Entire.

~ 21 February ~
34. In the Discount Market, 3pp to 'in a dismal moan.'
36. Family Matters, 6pp to 'shrieked in affright.'
38. Sir Mulberry on the Sick List, 8pp to 'thoughtfully and slowly.'
40. Smike Restored, 3pp to 'she didn't clearly recollect.'
41. Romantic Passages, 5pp to '"Pray, begone."'
~ 20 March ~
44. Gone Off, 3pp to 'and walked out.'
46. Accredited to the Young Lady, 3pp to '"I ever prayed it might be!"'
47. In the Closet, 9pp to 'some cheap eating-house.'
48. Positively His Last Appearance ~ Entire.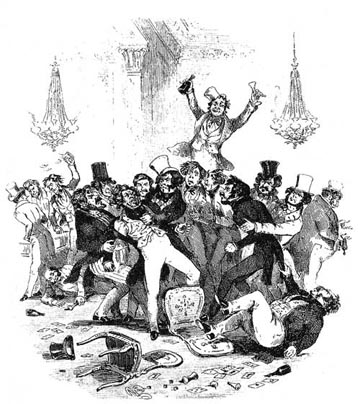 ~ 17 April ~
49. Home Doings, 6pp to 'very merry indeed.'
51. A Miser at Home, 8pp to '"you may go."'
52. Hoping against Hope, 7pp to 'said no more.'
55. Of Family Matters, 4pp to '"but it's necessary, and I do it."'
~ 15 May ~
57. Ralph Nickleby's Auxiliary, 2pp to '"a child of six!"'
59. Symptoms of Falling-off, 4pp to '"The old simpleton has gone mad."'
60. The Dangers Thicken, 2pp to '"Total, all up with Squeers!"'
61. Regret and Sympathy, 2pp to '"She, last of all."'
62. One Last Appointment ~ Entire.
63. Various Declarations, 5pp to 'most important arrangements.'
64. Mantalini Fallen, 3pp to 'as he best could.'
65. The Whole Summed Up ~ Entire.
~ ~ ~
---