Charles Dickens: Barnaby Rudge
2002-03

The readings are indicated by Chapter number; Running Title; (number of Pages). Some chapters are left out. All readings start from the beginning of a chapter.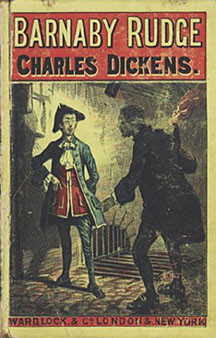 THEMES:
Private murder, and public violence.
Parental relationships, some supportive and nurturing, others prejudicial and domineering.
Eighteenth-Century Gothick. Rebels. Deluded inciters to violence. The Maypole Inn as a symbol of Old England.
~ 21 September 2002 ~
1: AD 1775 ~ Maypole talk (4)
2: Rough riding (2)
4: The locksmith's 'prentice (5)
5: Who is it? (2)
6: The widow's secret (3)
7: Domestic bliss (3)
8: Solemnities of the 'Prentice Knights (7)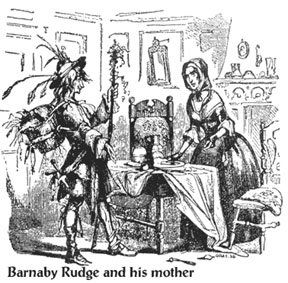 ~ 19 October ~
10: The Maypole's messenger (3)
11: Hugh (5)
12: Quite a good understanding (3)
14: Respecting Dolly (4)
15: Family affairs (7)
18: A late lodger (4)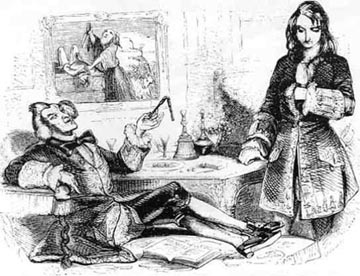 ~ 16 November ~
23: Mr Chester on Lord Chesterfield (3)
24: Mr Tappertit comes to the point (5)
27: A mere matter of heart (9)
31: A recruiting serjeant (5)
32: Mr Chester blushes (5)
~ 18 January 2003 ~
33: AD 1780 ~ Solomon Daisy's fright (4)
35: Called, chosen, and faithful (4)
36: More seed for sowing (3)
38: Mr Dennis's sentiments, all over (2)
39: Mr Dennis's wardrobe (8)
42: A grim watchman (4)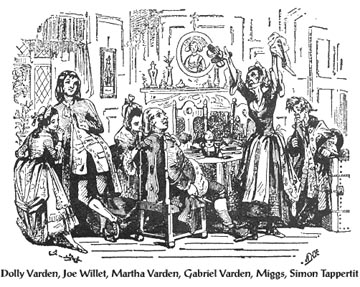 ~ 15 February ~
44: Muster Gashford's health! (4)
47: The old school (6)
48: Barnaby made a banner bearer (5)
50: No orders whatever (6)
51: Ally Looyer! Simmuns! (5)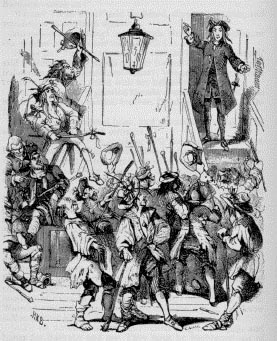 ~ 15 March ~
53: A proclamation out (4)
54: Sacrilege in the sanctuary (2)
56: The oracle speaks (7)
57: Mad, my lord (8)
61: The Right Honourable the Lord Mayor (5)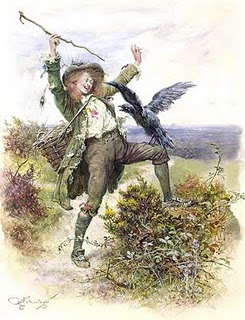 ~ 19 April ~
68: Barnaby and his father (5)
69: Doubtful behaviour of Mr Dennis (9)
70: Mr Dennis wheedles Miss Miggs (6)
71: An ambassador without credentials (8)

~ 17 May ~
75: On a disagreeable errand (10)
81: Sharp words and sharp points (8)
82: Chapter the Last (7)

~ ~ ~
---